This is the day you have been looking forward to for so long. No matter who you are or where you come from, getting married is a special and noteworthy occasion. Some even plan their dream weddings from a young age, and most spend the preceding few months hard at work to make sure everything is perfect for the special day.
Because of the significance and joy that comes with the occasion of getting married, most would naturally want to remember the day for the rest of their lives, and there is no better way to immortalize such an event by hiring a photographer to document your wedding.
Wedding photography services have become so popular and widely used that many photographers specialize in covering weddings and any associated photoshoots. In Detroit, Michigan, and other major cities, there are many photography services to choose from, each with their own styles and offerings.
Here is how to choose the best photographer for your wedding:
High-quality images
Of course, a good photographer must be able to take high-quality photos that perfectly capture each moment. You would want the highlights of your wedding to look like works of art that you can have displayed around your house, so a skilled photographer is a must.
To get a sense of a photographer's abilities, it is best to ask for a portfolio that showcases their work. From this, you can also glean their respective styles and select which one would be the best fit for your wedding, given the venue and theme.
Coverage experience
You would want your photographer to have had previous experience in covering weddings. This is so that the photographer knows which moments to pay attention to and look out for during the event itself. Your photographer will also be well-versed in how to capture these shots so as not to cause any scenes during the event itself.
In addition to looking at a portfolio, it would be helpful to know if your photographer personally takes all the shots, or whether he or she has an accompanying team. Depending on the size of your wedding and its program, it could be helpful to have multiple hands on deck to ensure that no moments are missed.
Ease of collaboration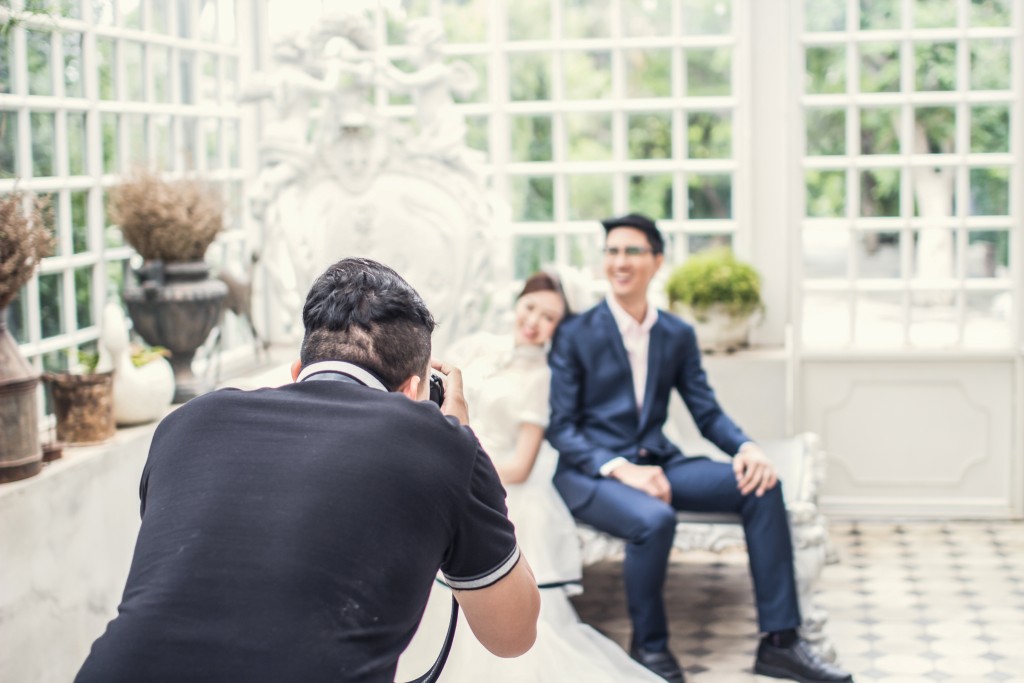 Given that it is your special day, it is important that your photographer respect your vision for the wedding. Hence, it is best that you get a photographer with whom you can easily communicate and collaborate. This way, you are able to voice out what you expect or want from your wedding photos, while the photographer is able to provide technical input.
At the same time, your photographer will also serve as the director of your wedding photoshoot. Hence, it is important that you are comfortable working with him or her, and that there is trust that the work will turn out well.
Value for money
Most wedding photographers do not come cheap, so it is best that you know exactly what you are getting. This includes the number of photos, how long it will take to receive the photos, as well as if the photos have been edited or not. Some may even throw in extras like an album or special slideshow. Whichever package you choose, be sure that it is well worth what you are paying for.