Living in an exclusive subdivision in Metro Manila has a hefty price tag. It is far more expensive to live in a subdivision or gated community when compared to regular residential addresses, even those adjacent to them.
While marketing and embellishment play a part in the success of these villages, there are also concrete reasons people choose to live in affluent neighborhoods despite the price. For prospective buyers in prime locations such as Capitol Commons and another exclusive condo for sale offers, these are the facilities that should be provided.
Clubhouse
The clubhouse is supposed to be the center of the subdivision. It should also be the site for any business and administration matters. Payments, complains, inquiries, and other matters should be done at the clubhouse. This is also where the facilities and model units should be situated, so that prospective buyers can have their questions addressed.
Parking Areas
For highly urbanized living spaces, one of the factors that drive up the price is parking space. Purchasing parking rights can almost be as close as buying a small condo unit. This will be pushed even more when the government gets strict with parking provisions as a prerequisite when buying a new car.
Exclusive subdivisions and gated communities have ample space for a dedicated garage. Some of them also allow exclusive parking rights at your own driveway.
For condominiums villages, they should have a parking building aside from the basement parking provided at the resident's building. The parking building is for transients, tenants, and guests or for those who need an extra parking slot.
Playground and Park
Exclusive subdivisions are homes designed for family living. Thus, the welfare of children should be part of the design.
This includes safety features and recreational areas such as playgrounds, parks, and areas for pets. They should also impose speed limits and build speed bumps as added safety precautions, also in consideration for the children.
Swimming Pools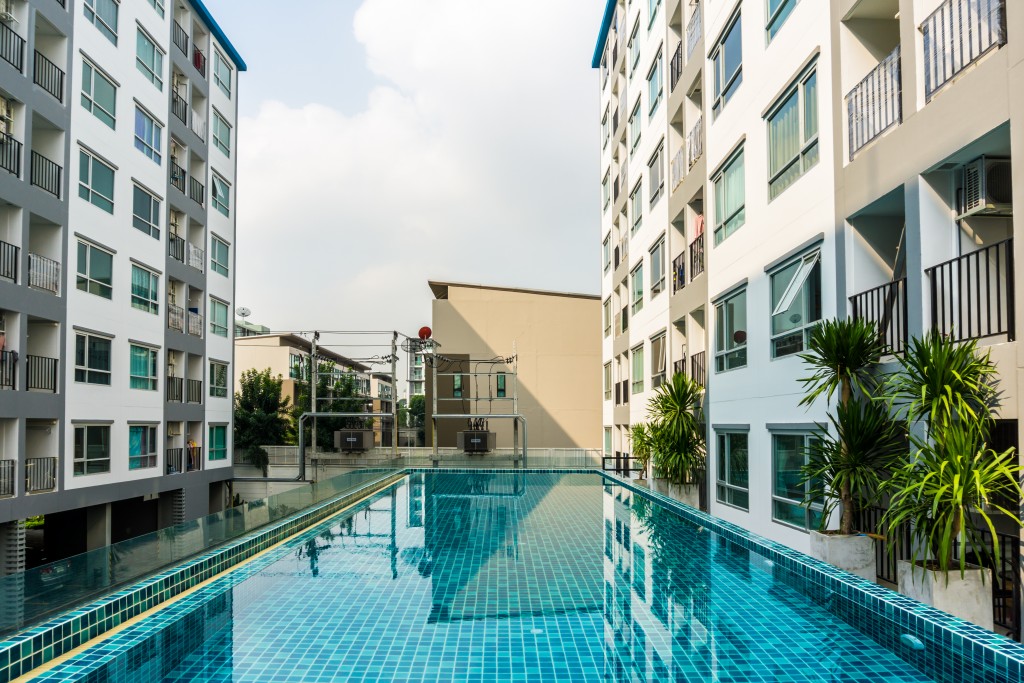 Swimming pools are now a staple for exclusive subdivisions and condominiums. In a tropical country like the Philippines, swimming is a year-round activity, whether for sport, conditioning or simple recreation and leisure. Buyers really seek out villages with a pool, and they also look for quality and safety.
Sports and Fitness Facilities
As basketball is the number one sport in the country, any urban living area is not complete without provisions for a full court game of basketball. If there are basketball courts, even in depressed areas and relocation sites, it would be a travesty if your village did not have its own.
An exclusive subdivision or condominium's monthly dues can be expensive, and it can eat up the budget for other things, like gym memberships. This is why many individuals look for a gym as part of the standard facilities.
24-Hour Security
This is the basic difference between living in anywhere exclusive. There should be security at any time, and they should also offer emergency assistance aside from the usual security protocol.
Living in an exclusive subdivision is expensive, and these services and facilities are not perks since they are incorporated in the purchase price and monthly dues.