Don't you just love the idea of turning your patio into a private outdoor haven where you can spend time with your family or have a private space where you can spend some quiet time to unwind and recharge after a long day? Dreaming of the perfect way to make it a comfortable space?
Here's what you can do.
Add Some Shade
Patio outdoor solar shades work great in providing shade to your patio area. These shades come in crank operated or motorized options and provide excellent protection from the blistering heat of the sun, allowing you to enjoy your patio area no matter the time of the day, and even during the summer.
These outdoor shades reduce the heat that penetrates the area and provides that extra privacy so you can entertain outdoors or use your space more comfortably. During warmer days, these installations can help minimize the amount of heat that passes through your windows.
This results in a more comfortable indoor temperature while still letting some natural light in. Shades add comfort, style, and privacy in your patio space, so it's definitely the perfect investment for anyone fixing up this outdoor space.
Bring in Some Greens
Plants are excellent in filtering the air within your area and are decorative, too. The greens give a pop of color and increase the natural feel in the patio and liven up the place. Taller plants can provide additional privacy as well.
If the space permits, a trellis would make for a perfect addition. It will lend a rustic appeal to your patio, and it works well with any type of outdoor space design. If there isn't a lot of available floor space, using the walls and cultivating a vertical garden is the best alternative to bring in a natural element to soften the feel and look of the space.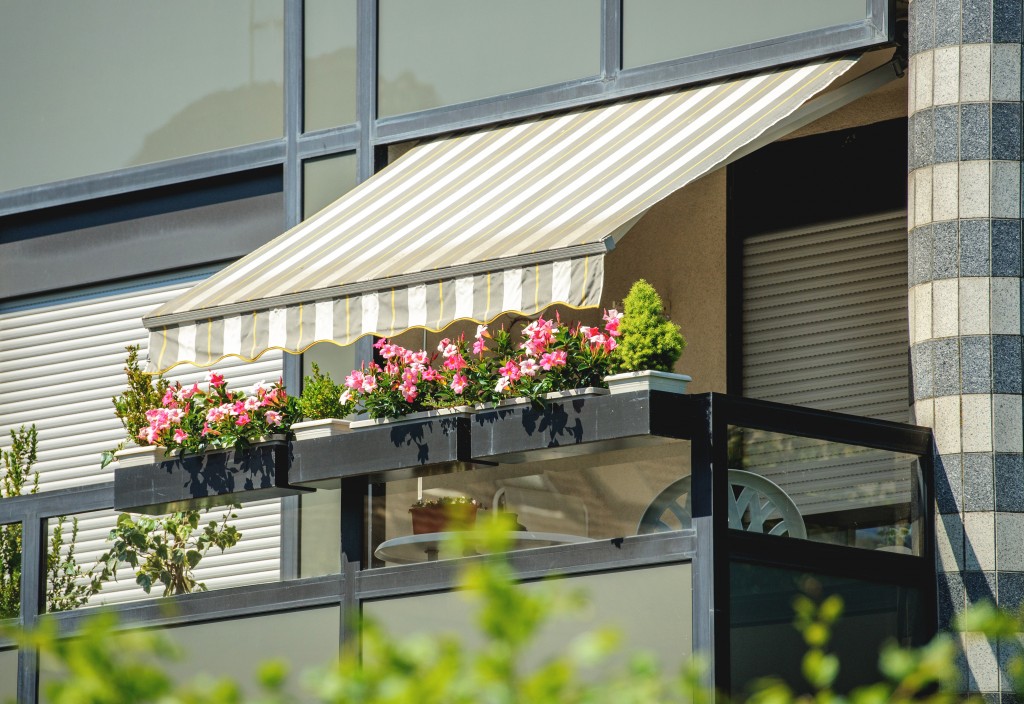 Use Weatherized Furniture
Outdoor furniture is exposed to the elements all year round, so picking out fully weatherized furniture pieces that fit your needs and your style is key in maintaining a clean looking and totally useful space. Outdoor furniture units often function as storage as well.
So picking dual or multipurpose furniture, though they may cost a tad more than just regular outdoor furniture, are much better especially if they double as storage so you can store any outdoor items conveniently.
Accessorize Right
Using artificial turf or a patterned outdoor rug can instantly elevate the look of your space. Outdoor rugs hold up really well against extreme weather conditions and are easy to clean, too. Rugs give an unexpected chicness and character into the patio space.
So if you're looking to add some flair or break the monotony, these two accessories pack a lot of style and will definitely give your patio an upgraded look.
There are plenty other ways to create your private outdoor relaxation space, but these ideas are by far the easiest and the quickest way to turn your patio into a fab and comfortable place you'll love hanging out in.