A staircase is a significant part of any residential structure with more than one storey or level. It's also a good way to add style and appeal to a home. There's a wide variety of types and designs of staircases to choose from, so it's guaranteed that whatever your personal aesthetic is, you can find an ideal match.
Moreover, nowadays, numerous manufacturers and contractors utilise innovative methods to have pieces of staircases prefabricated or pre-made. This allows more cost-effective and less time-consuming ways of setting your stairs other than actual construction: a staircase installation. Plus, the installation of a new staircase is more appropriate for remodelling, especially if the space is quite small.
Below, we'll explore and discuss several staircase designs. Take note of their characteristics so you can identify which one resonates the most with your taste and suits the space requirements of your home.
Floating
This type of staircase is composed of separate treads that are not connected with risers. In lieu of rises, the treads are attached directly to the wall for support. This gives off an illusion that the treads are floating, hence the name 'floating staircase'.
A floating staircase is visually pleasant, sleek and modern. To achieve your specific desired look, you can select from a range of materials such as wood, stone, metal, or even glass. However, if you're worried about safety, you can have glass railings added, or risers that are also made of glass or other transparent materials can be incorporated. This way, you can be assured that you won't topple down when you walk, while not compromising the unique open design.
Circular
If modern vibes ain't your jam and you want more of a classic and fairytale-like feel, go for a circular staircase. Also called a helixed staircase, this type is a variation of the traditional staircase that you'll see in medieval castles or luxurious mansions from the earlier eras. The tapered steps go around in a blissful and ethereal manner, but the curve is relaxed and soft enough to make navigating up and down easy and fast. However, do note that this design requires substantial space. Plus, it's quite expensive to have it built.
Ladder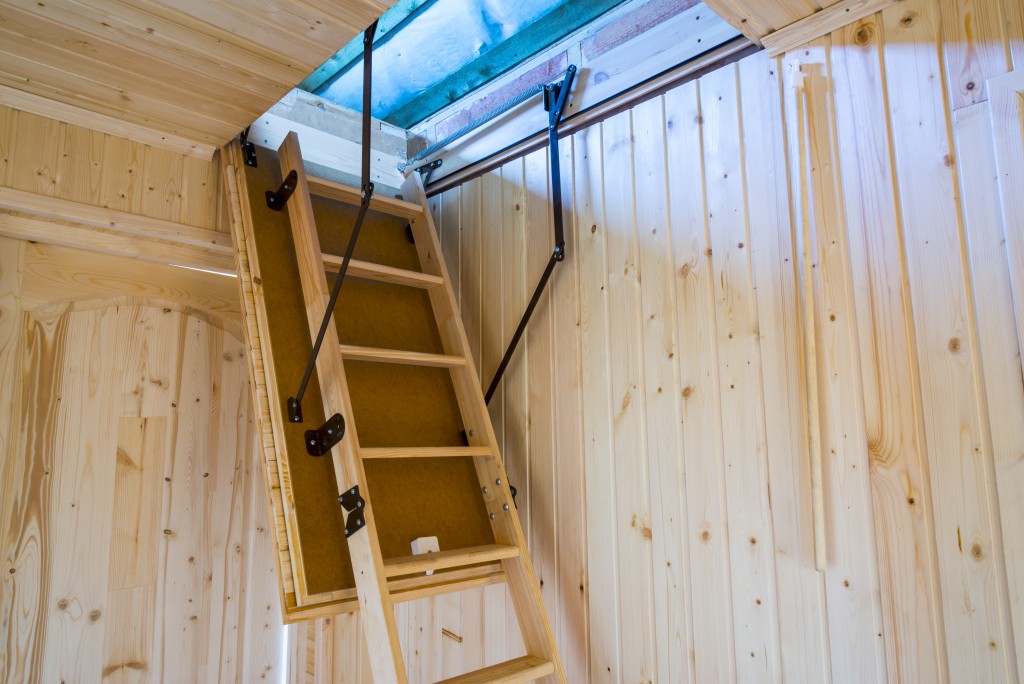 Going for a cosy, rustic appeal? Well, ladder stairs are perfect for you. If your space is also quite limited, ladder stairs will do the trick in helping you maximise the available space while providing an attractive appearance. There are many stylised versions of the ladder stairs, with varying step heights and more unconventional materials other than wood. Additionally, you can opt for a removable or foldable one so you can shift and reposition it whenever you want to.
Storage
Like the ladder-type, a storage staircase is also highly suitable for smaller residential spaces like flats and apartments. This design has a built-in space in the form of drawers or cabinets underneath the risers or the sidewall of the entire staircase itself. In these available spaces, you can conveniently stash away any item. In fact, you can even use it as storage for your clothes and shoes. No riser will be hollowed and void, and you can keep your home organised and neat.
A staircase is essential in every home that's not single-levelled. Accordingly, exploring different design options and taking key considerations like space availability, style and structure can help you determine which type of staircase will be most appropriate for your beautiful dwelling.