The United Kingdom is home to Bath, one of the most enchanting cities filled with a rich history and an attractive tourist culture. Its name comes from the 2,000-year-old Roman baths, which remains a tourist hot spot. However, you can find more reasons to visit the city, such as its commitment to the preservation of Georgian architecture and art. If you plan on visiting Bath for a weekend, here is a list of things you need to experience:
Start Your Day at The Royal Crescent
There are only a few Georgian crescents left standing in the world, and Bath has three of them. Somerset Place and Lansdown Crescent are worth a visit, especially if you admire the classic architectural style. However, you will find that the Royal Crescent is the most visually appealing. You will learn more about England's early 18th-century history when you visit the site. Although some of the homes are owned privately, you may take marvel at the site from far away.
Eat Lunch at Sally Lunn's
Bath is also famous for being the place where you can eat a unique and flavorful piece of bread known worldwide. Sally Lunn's is a restaurant that resides in one of the oldest houses in the city. While that may be enough for a visit, you may find yourself clamouring for the famous Sally Lunn bun.
Indulge in the Culture at Pulteney Bridge
The Pulteney Bridge is another one of Bath's many popular tourist attraction because you can find a lot of cafes, restaurants, and shops inside and around it. You may also pay a visit to Prior Park and Royal Victoria Park if you fancy a leisurely walk.
Visit One of Bath's Best Breweries
Your day in Bath would not be complete if you did not get a taste of the native brew. Pubs like Bath Ales, Abbey Ales, and Electric Bear will provide you with an enjoyable night of drinking with your friends. The pubs will also give you a chance to talk to the locals and learn more about their lifestyle.
Spend the Night in a Classic Hotel
Since you are spending your weekend in Bath, you should try to find a hotel that will make you feel like royalty. You should book a hotel in Bath city centre since most of the establishments are committed to replicating the style of Georgian architecture and ancient Roman baths.
Seek Bath's Establishments in Art and History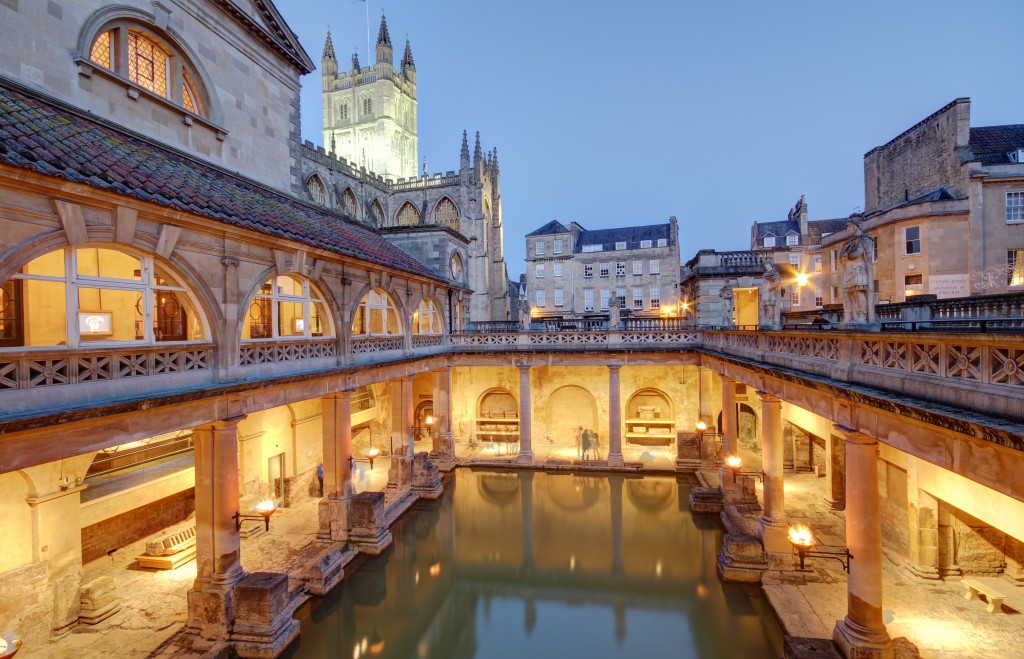 As England's World Heritage City, you will find a lot of museums and art galleries around Bath. If you are curious about people's clothing in the past, you should visit the Fashion Museum. The Museum of Bath Architecture will give you an architectural history lesson in the whole city. You should also enter the Assembly Rooms to find out what it feels like to party during Georgian times.
Bath also gives priority to its artworks. The Victoria Art Gallery has an exquisite collection of portraits by artist Thomas Gainsborough. You will also find a large amount of rare Asian artefacts in the Museum of East Asian Art. If you like to have an educational art trip with the promise of musical performances, you need to visit the Holburne Museum.
Marvel at the Roman Baths
It is not a complete Bath experience without seeing the ancient Roman Baths. The temple is one of the last establishments in England that is pure Roman architecture. The site alone attracts over a million visitors each year. However, you are not allowed to take a dip at the hot spring. If you want to experience how Roman kings usually bathe, you can visit the Thermae Bath Spa. Thermae Bath Spa gives tourists a chance to enjoy thermal baths and more.
Bath is a small city, but it will take you more than a weekend to check out all of the fantastic sites it can offer. You may even come up with a whole new itinerary for your next visit to the breathtaking city.