When the pandemic started, permanent moves increased by 15 percent. These numbers were based on the postal change-of-address forms of the US Postal Service (USPS). 
Although the figure does not reflect all the moves, it reflected the general trend in March 2020. Many factors are involved in moving, but costs and health concerns are some of the biggest ones.
Reasons for Moving
There are many reasons why people might choose to move. Some of the most common reasons include a job change, a growing family, health concerns, or the increasing cost of their current location. 
If you're considering making a move, look at these signs and see if they apply to you.
Better Job Opportunities Elsewhere
Some people move after receiving better job offers elsewhere. This might mean a higher salary or better benefits. If you're currently working a job that doesn't pay very well and don't have any other prospects, it's time to start looking for something new.
The Family is Growing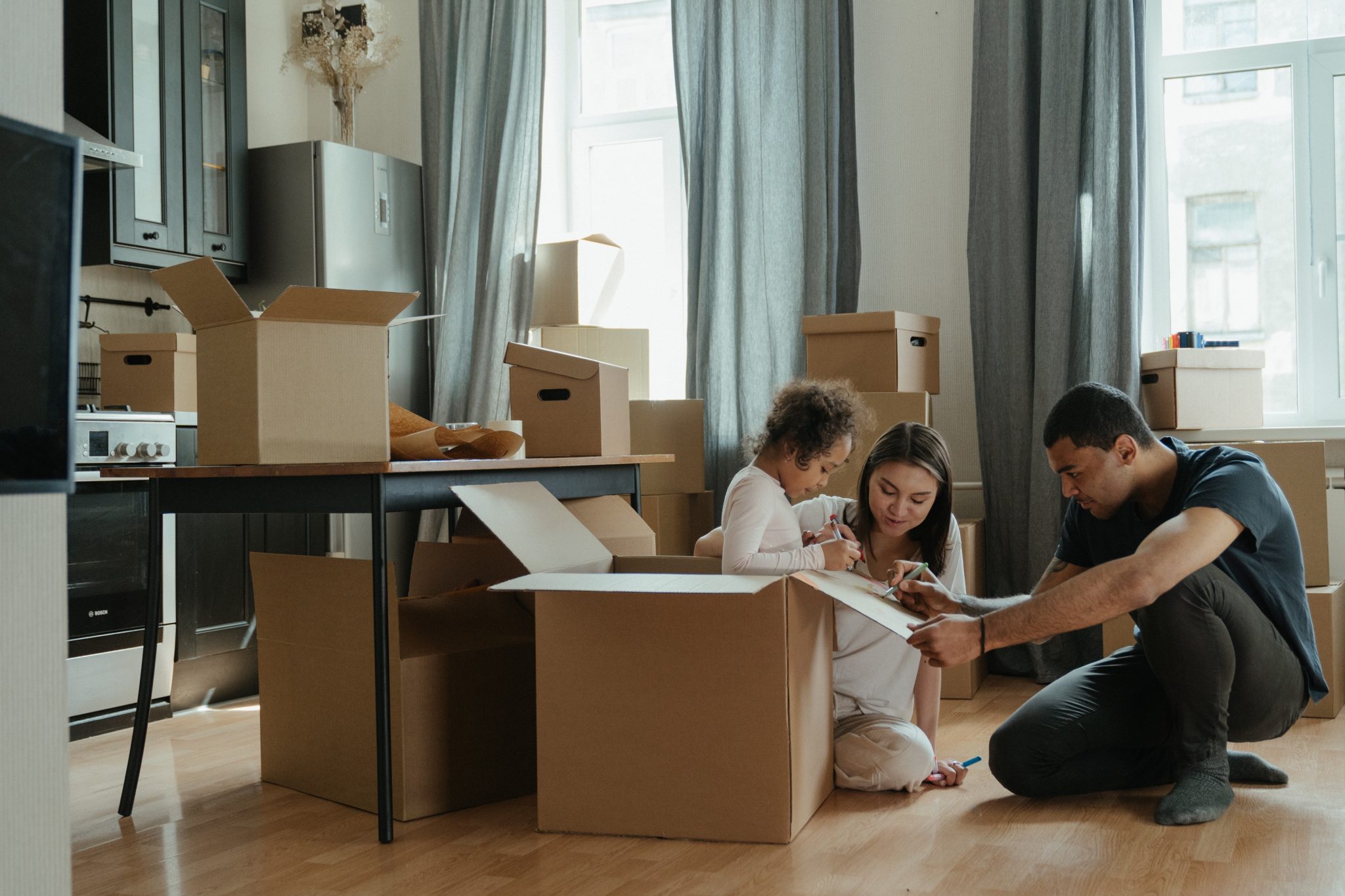 A growing family means new opportunities but also new challenges. One of the most critical challenges a family faces when it is growing is finding enough space for everyone to live comfortably and feel at home. When the family outgrows its current home, it's time to move.
Health Concerns
Another reason why people move is to improve their health. Ongoing health problems should always be considered seriously when making a move. Similarly, if you are struggling with the cost or availability of quality healthcare, moving to a new area may be your best option for getting the treatment and medications you need.
The Current Location is Becoming Costly
There are many reasons why it may become increasingly difficult to afford to own your current home. If you're feeling pinched by rising expenses, it may be time to consider moving. 
The continuing increase in the consumer price index can make your decision to move easier.
Costs of Moving
The cost of moving can be high, depending on the size and distance of the move. Some common expenses include:
Hiring a moving company. Hiring professional movers to transport your belongings may be the most efficient and least time-consuming option, but it has a considerable movers' cost. Rough estimates on the average cost of hiring a full-service moving company can be between a few hundred dollars for local moves to tens of thousands of dollars for long-distance moves.
You must include full value protection or insurance coverage in your moving budget. The insurance should

cover the cost of damage

during the moving process.
Paying for packing supplies and boxes. You may need to buy packing supplies, including packing paper, boxes, and tape. You can also work with packing services to have their professional packers do the work for you, which can be quite costly. The money you save allows you to fix up your home on a budget after you move.

Renting a truck or using a moving container. Another option is to rent a moving truck or use a moving container. Depending on the size of your upcoming move and when you need to move, working with a truck rental company can save you money on moving expenses compared to hiring full-service movers.

Fuel and mileage for the truck. If you opt for a truck rental, you'll also need to consider the fuel costs and mileage. Average costs will be lower, and you can save money on the typical hourly rate of a professional mover.

If you plan a long-distance move, budget for additional costs like plane tickets, tolls, and rental cars. You should also ensure the moving containers are durable to ensure the safety of your belongings. And don't forget the time and energy you'll spend organizing and planning your move.
All these costs can add up quickly, so it's essential to start saving money well in advance. If you're overwhelmed by the thought of moving, it may be a sign that it's time to take the plunge.
Steps Relocation to a Different Place
When moving to a new location, there are a few key things you'll need to do to make the transition as smooth as possible. Here are some of the most important steps:
Set a Budget.
Moving is an expensive process, and it's essential to set a budget to cover your moving costs and other necessary moving expenses. You should consider the cost of the moving services, the long carry fee, and other add-on services you may need for the move. You should also consider the elevator fee or stair carry fee if you're moving into a one-bedroom apartment located on the fifth floor. If you're asking yourself, "how much does it cost to move," you can use a moving cost calculator to get an accurate cost estimate of the process.
But one of the best money-saving tips is to hire a rental truck. You can also rent a portable moving container or storage container if you plan to put your belongings in storage if you're moving into a small studio apartment. The moving container company can keep the container in the meantime.
Notify your Utility Providers of Your Move.
You should notify your utility providers of your move as soon as possible. You'll need to terminate services at the current location and set up utilities in the new location. 
Many utility companies will transfer your accounts to a new address and billing information if you move within the same city or state. However, if you're moving to another state, you may be required to set up new utility accounts and provide additional information to complete the process.
Change Postal Address.
Notifying USPS ensures that your mail is forwarded correctly to your new address. You'll need to download a change of address form from the USPS website and submit it to their office before moving. 
You'll also want to notify other businesses or organizations that regularly send you mail, such as banks, credit card companies, magazines, newspapers, and organization memberships.
Assemble a Moving Team.
When moving to a new house, you should hire a professional moving company to help you get everything from point A to point B quickly and efficiently. You can hire a local moving company or long-distance movers depending on the location of your new home. 
If you do not plan to get the services of moving companies, you should ask your family and friends to help you pack up the old house and get settled in the new apartment building. Asking family and friends is recommended when it's a local move that does not require hiring long-distance moving companies.
Pack up and Move Your Belongings.
You'll also need to pack up your belongings and move everything from one location to another. You can pack personal items yourself or hire full-service moving companies to help you with the process. With the right planning and an organized strategy, moving doesn't have to be stressful.
Prepare for Unpacking.
Finally, when moving to a new house, you'll need to ensure you prepare to unpack. Unpacking also includes cleaning the old house and ensuring that all your belongings are in good condition after being moved.