Concrete sidewalks and entryways let you give your home a much-needed facelift and improve the curb appeal. You can achieve the high-end look of an upscale home without incurring a fortune in construction costs.
If you're looking for a cost-effective way to give your home a facelift, you can't go wrong by retaining the services of reliable sidewalk pavers in Kansas City. Concrete sidewalks and front entry walkways inject a much-needed curb appeal to any home or building.
The multitude of decorative options makes concrete sidewalks a popular hit among homeowners looking for a custom look. No longer do you have to make do with traditional gray concrete surfaces as you can now dress up these surfaces and transform them from boring to fabulous.
High-end looks on a budget
Unless you have deep pockets, you'll appreciate the chance to give your home a makeover without running up an expensive tab. A concrete walkway will give your home a million-dollar look that will bump its market value. The overall cost depends on the size and the finishing you choose.
Typically, you will spend $8-12 per square foot of basic sidewalk. At this price range, you have the entry walk gray, have it in one color, or opt for a textured finish. In the $12-18 price range, you have the choice of elaborative decorative effects that include color contrast and patterns. You have the option of a decorative border and engraving the walkway. High-end trims including hand applied accent stains, saw-cut stains, stenciling, and intricate shapes start from $18+ per square foot.
A myriad of designs
If the cookie-cutter look of gray concrete just won't cut it, you have the option of stamped concrete. Imprinted or textured concrete mimics stones such as flagstone, slate, brick, and also wood. Since they are available in a myriad of colors and patterns, they make a popular choice for decorating patios, driveways, and pool decks. As with all concrete products, they require little maintenance.
Stamped concrete is weather-resistant and boasts superior durability, making it the perfect material to give your courtyard the high-end look of brick or stone. Better yet, you can have your sidewalks match any design that you might have in the house. You can also echo the theme you have going on your home's exterior walls. You can match the colors and patterns of the sidewalks to the surrounding landscape.
Easy maintenance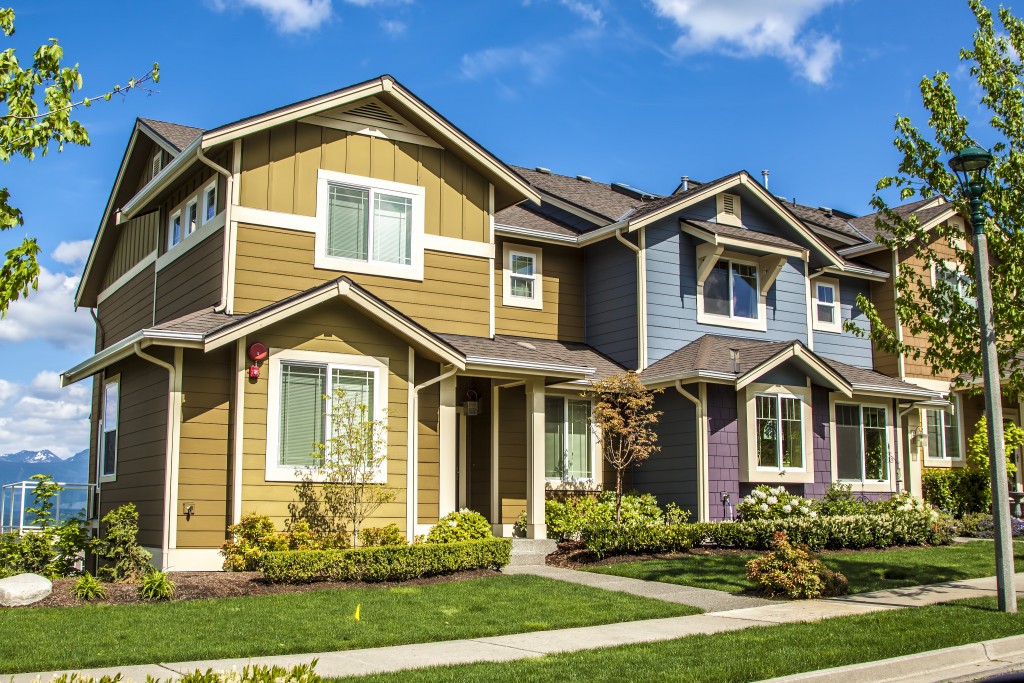 With proper installation and maintenance, concrete sidewalks will last you for decades even when exposed to inclement weather. Color hardeners make the stamped concrete more durable. Reliable contractors apply a sealer that helps to protect the surface from abrasion, making it easy to maintain. Due to the delicate nature of pouring stamped concrete, you're better off retaining the services of an expert.
Concrete sidewalks and entryways make an excellent way to improve the curb appeal of your home. You can give your house a custom look that will increase its market value. Your kids will enjoy using their skates and gliding over the smooth, even surface.