Open-plan renovations have become the more practical choice for homeowners in London who want the biggest possible investment return. These upgrades usually involve creating open spaces for the kitchen, dining, and living rooms.
Almost 45 percent of listings in the city are described as open plan. You should look for a list of estate agents in south-west London to find out if open-plan spaces would provide the best value for money. Don't forget to focus on the bathroom when planning to renovate, as the investment return can reach up to 80 percent depending on the type of upgrades.
An Expansion Can Provide Greater Value
Property values in London are higher than elsewhere in the country, but did you know that adding just one bedroom can increase your home's value by more than £200,000? This explains why a lot of properties for sale in the city have an open-plan setup. If you're not keen on breaking down walls to create a bigger space, you should expect to spend a hefty amount for upsizing your property in London.
How Much Does It Cost to Convert?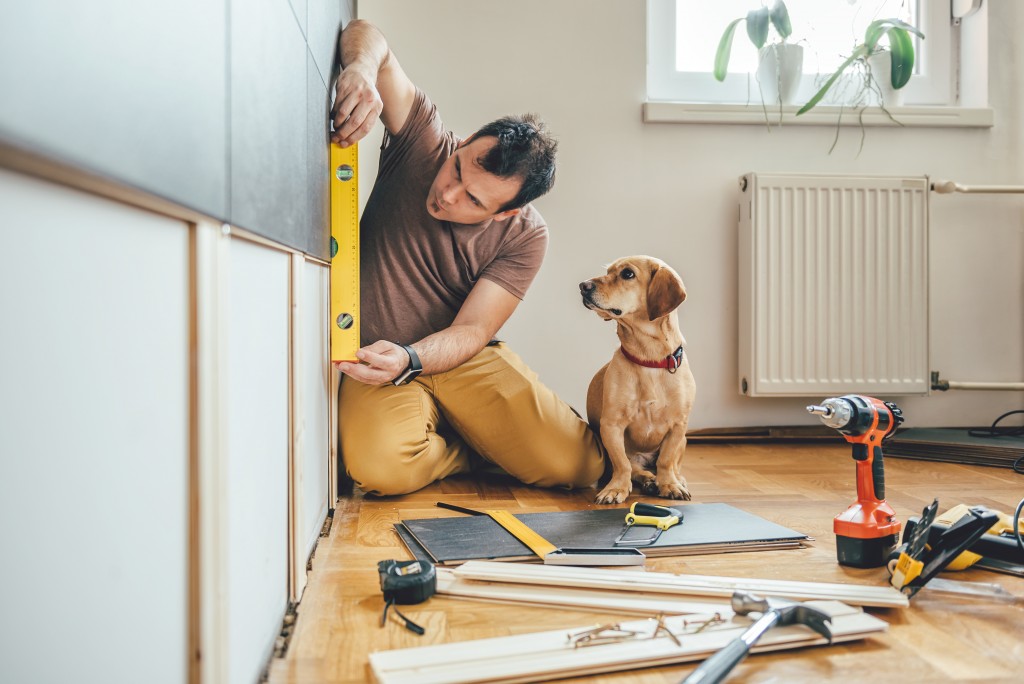 For instance, the average price for converting a flat into a semi-detached house costs almost £160,000 in the city as of May 2019. It might seem too expensive, but the price has become cheaper than other cities where median prices have increased in the last 12 months, according to a report. In the same month of 2018, homeowners in London spent £167,460 for upsizing a flat.
The cost to upsize a semi-detached house to a detached property also fell during the same period. Homeowners spent almost £337,000 in May 2018 compared to around £290,000 four months ago. By contrast, a typical renovation in London costs more or less than £40,000. The actual price will depend on where you live in London, as the cost of labor and materials varies based on the type of project.
What Landlords Should Do
The bathroom and kitchen should be your focus when upgrading a rental property. Ideally, these should be renovated at least once every five years. Since you can recover almost all of your initial investment, these two areas are the best places to start with small improvements. You can't increase your rental income if the bathroom or kitchen has looked the same for the last 10 years.
If you manage multiple rental units, you should consider hiring a property manager that will take care of certain developments. A full-service firm is usually the better choice as they can do more than just secure new letting deals and handle property upgrades.
In the end, open-plan renovations and upgrades to the bathroom or kitchen might be the best ways to increase the value of your property. However, homeowners and landlords in the U.K. should consult a property manager to know the most cost-efficient choice for them. If you are still planning to sell despite the ongoing effect of Brexit, it's more important to seek professional advice before you create a listing.