Wedding planning involves a long list of must-dos, such as booking caterers and musicians, deciding on the bride's hair and makeup look, and getting all the necessary accessories and jewelry pieces, such as a yellow gold wedding ring for women, statement earrings, and those Cinderella shoes. Still, the most important piece is inarguably the wedding dress.
Before you can find the perfect fit, you'll have to go from one bridal boutique to another, trying countless options from different racks. But after all the efforts you've exerted to find the right gown, that precious dress might end up sitting in your closet gathering dust after your big day. For many newlyweds, this might be an opportunity to recoup some of the costs of that wedding by selling their wedding dress.
Whether you're looking to buy a used dress or sell your own, the most common choice for many are those big online marketplaces. These popular websites work great if you're into simple everyday purchases. However, for something as specific as wedding dresses, it's highly recommended to look for websites that cater to these types of pricey items. Not only will you be able to find better deals; you'll also enjoy a more user-friendly platform for this high-value wedding day item.
Here's a simple guide on buying and selling "pre-loved" wedding dresses:
Selling Used Wedding Gown: The Art of Letting Go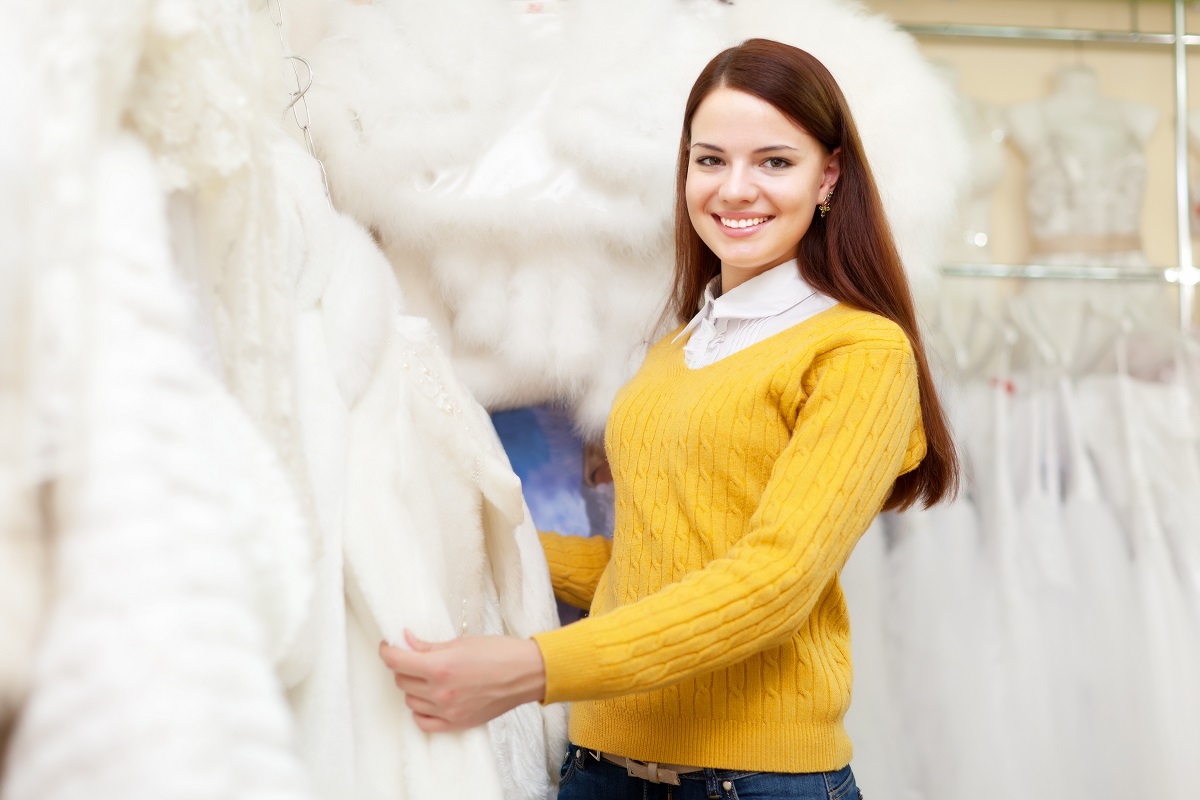 If you aren't the type to cling onto things or you're just plain savvy, selling your used wedding dress is a practical way to recoup some of the money you've spent on your wedding while also giving another bride-to-be a chance at happily ever after at a portion of the original price. If you've taken great care of your wedding dress – after all, you've only used it once – there's a huge chance you'll be able to sell it at a fairly decent price. If it's under two years old, you might be able to sell it for half of what you paid for. If it's a designer wedding dress, such as Vera Wang, Monique Lhuillier, or Oscar de la Renta, you may expect to sell it for as much as 60 per cent of the retail value.
You may sell it to a thrift store, but if you want a bigger reach, look for apps where you can share and promote your listing to a wider range of potential buyers. It doesn't matter if yours isn't from a designer brand. There's still a lot of practical brides out there looking for more affordable options.
Buying Used Wedding Gowns: Old is Gold
There's no denying it – there are risks involved when buying a used wedding dress. However, as long as you're cautious and able to make smart choices, you might be able to find a jewel among the dust. If you're lucky, you might be able to get your hands into some designer stuff for a fraction of the original price. In fact, if you manage to find something that fits your body type, you can save a lot more from alterations.
Make sure the gown is in good condition. The thing about buying online is that you may not be able to see the dress in person. But you can ask the seller to provide as much details about the dress and provide clearer photos.
Finally, it's always safer to go for something a bit larger. After all, the dress will need to undergo some custom-tailoring to fit your body perfectly. Don't forget the other accessories that will work well with the gown.