Even if the interior of our home is still in good shape, the idea of changing things from time to time still crosses our minds. Especially in such a frequently used area like a kitchen, we may easily get bored and tired of the design. Even more so if the house you own has a pre-existing kitchen with a design that doesn't suit your taste at all. A whole kitchen remodel is the solution to make things fresh again and in accordance with your style. 
Countertops are among the most essential parts of the kitchen. Aside from being tough, they should make your kitchen look pretty. Learn about your countertop material options for your kitchen remodeling project in Fort Wayne, Indiana, and other locations.
Budget-Friendly Materials
If your budget is tight, it doesn't mean remodeling would be impossible. There are cheaper options on the market that have good quality and visual appeal.
Any tile can be used to make a countertop. If you're opting for ceramic tiles, choose the one that's rated for floors and counters. Make sure not to select the one for walls, because they may not be as durable as ceramic floor tiles. You have a lot of design options for this tile. They can mimic different finishes such as wood, granite, and so on. The average price is only $5-30 per square foot.
This affordable material is durable and resilient. Choosing this material gives you convenience because it comes in ready-to-install slabs. For only $25-$50 per square foot, you'd have a brand new kitchen. Formica also comes in many color options. When buying this material, choose the general-purpose laminate with a matte finish.
Solid surface countertops also come in a wide range of patterns and colors. Its seams are merged together to create undetectable joints, perfect for long countertops connected to the backsplash. There are eco-friendly varieties as well, which are made from recycled paper and non-petroleum resins. The solid surface costs $35-$70 per square feet.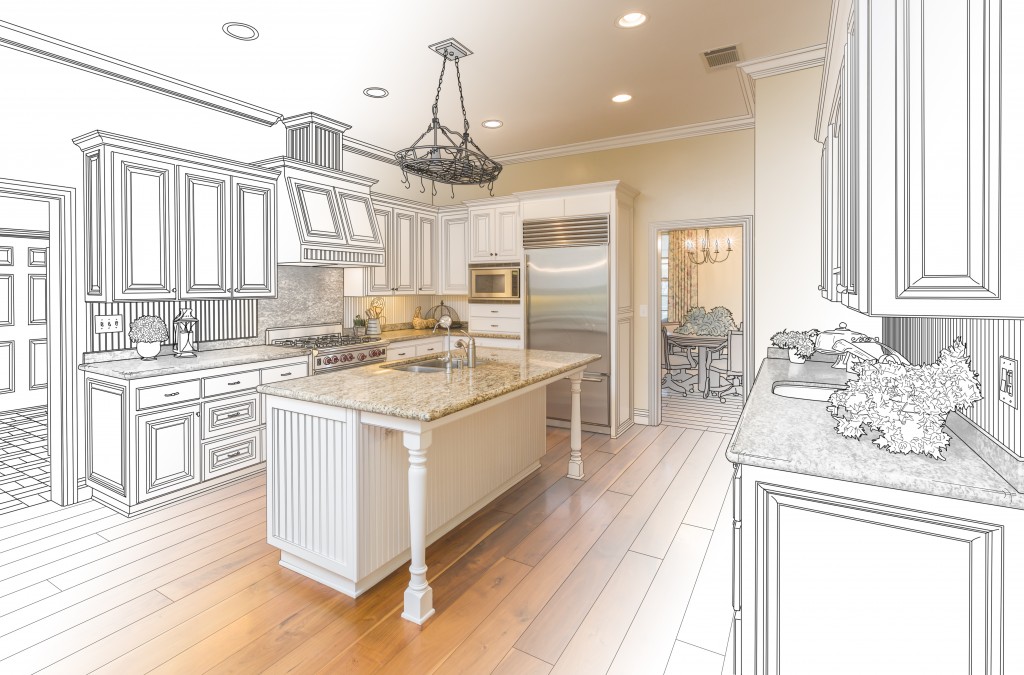 Classic Materials
If you can stretch your budget further, you can go for the expensive, classic, and sophisticated materials. Here are three popular options in this category:
A classic choice, granite adds value to your kitchen. It is durable, elegant, and was once only used in many expensive homes. Granite is heat-resistant with almost invisible seams. To keep your granite countertop in pristine condition, stains and any residue should be wiped quickly. They may be on the high-maintenance side because it would require periodic sealing and the edges could be more fragile.
Marble would undoubtedly give your kitchen a high-end, modern look. The veining in marble countertops makes light stains less obvious. It's also high-maintenance, requiring regular sealing and special care, especially with acidic liquids because they may ruin marble. It comes in fewer colors, but that only makes its style timeless.
If you want a classic kitchen design that isn't high-maintenance, quartz should be your choice. This material is highly resistant to stain, acid, scratch, heat, and impact. It doesn't need to be sealed like granite and marble. Quartz also mimics the looks of natural stone with a wide range of colors and patterns. Choose the ones with rounded edges to protect the corners from chipping easily.
There are many other types of kitchen countertop materials, but with a narrowed down list, you can decide faster and have your remodeling project done sooner. Choose whatever is best for you and make sure not to leave your kitchen messy, even if your countertop is dirt-resistant.