Summertime is the perfect time for relaxing by the pool with friends and family. Most homes have some kind of pool, whether in-ground or above-ground – they're a modern home construction must-have.
Having a pool at home is a huge perk, it's even better to have the right pool toys and accessories to make the most of your time in the water.
You might think that all you need are a few floats and some pool noodles, but there are quite a few different types of pool toys and accessories that can make you feel at home this summer.
Fun Pool Toys
Children love to play in the water, and there are a ton of great pool toys for kids to enjoy. You can find various pool toys on the market, but not all are good for your kids. 
Some pool toys can be dangerous for young children, while you can find a pool toy collection that gives more fun than others, so it's essential to choose wisely. 
Here are some of the best pool toys to have.
1. Inflatable Pool Toys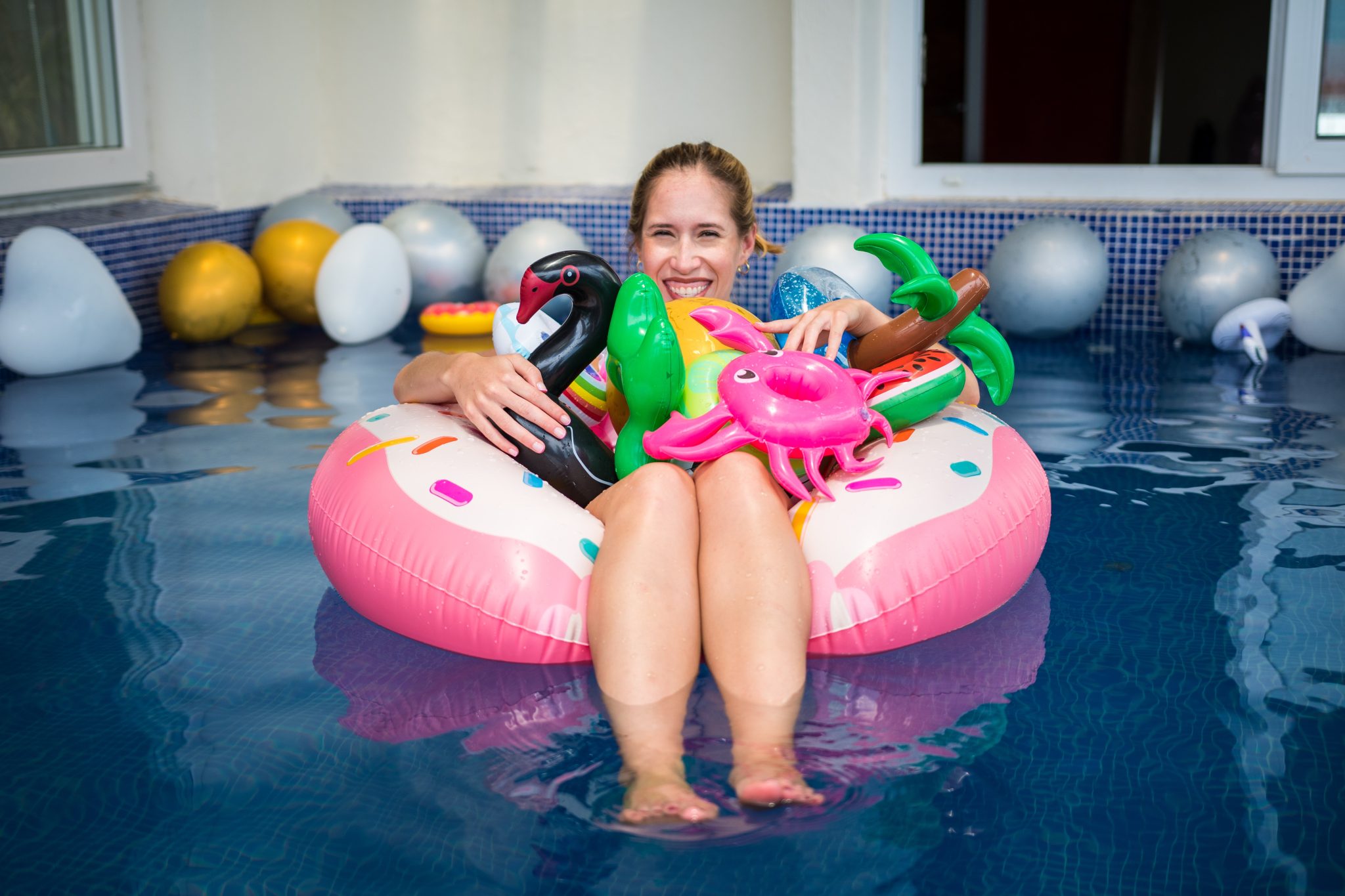 Many people's favorite pool toys are inflatable pieces you can blow up and enjoy in the water. These are great because they don't take up much space when not in use, and you can easily take them with you when you travel.
There are all sorts of inflatable pool floats, from beach balls and loungers to basketball hoops and water slides. You can find many inflatable toddler pool toys and also many for adults. A repair patch is also a good idea in case of any punctures.
2. Water Guns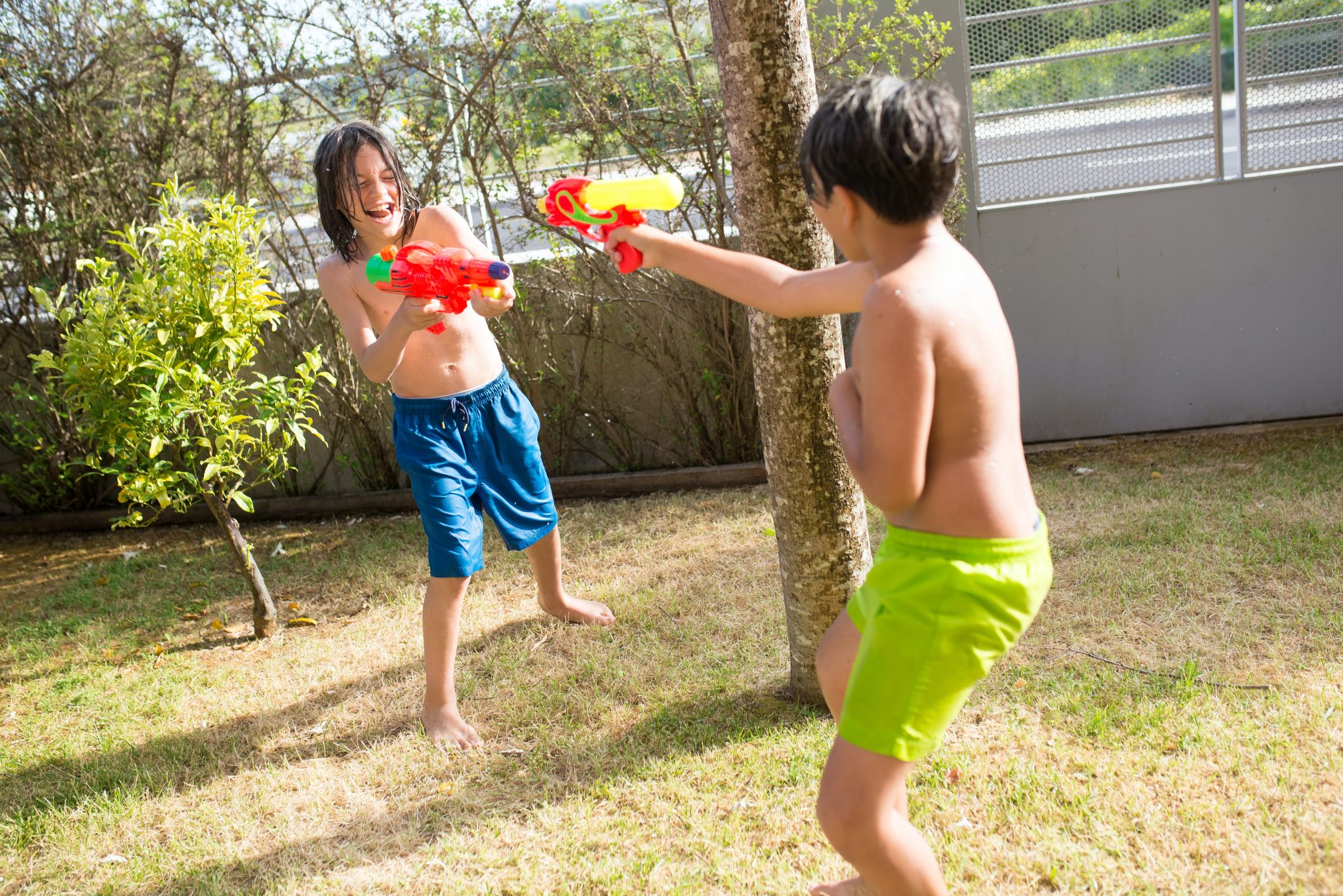 A water gun is a fun pool toy that never goes out of style. Kids love to shoot each other with water, and you can even get in on the action.
Toys guns come in all shapes and sizes, from small hand-held pistols to larger rifles. You can even buy water squirters that connect to a hose for endless fun. Avoid water guns that use small plastic pellets or paintballs, as they are only meant for children ages eight and up.
3. Pool Lights
If you have an in-ground pool, you might want to consider installing pool lights. These can turn your pool into a night-time oasis, and you can find them in various bright colors. You can even buy underwater color-changing lights that cycle through different hues. Pool lights are a great way to add ambiance to home designs and can be used for parties or simply to relax in the evening.
4. Pool Games
There are all sorts of pool games that the whole family can enjoy. Many pool games can be played with just a few people, while others require a larger group. Classic pool games include Marco Polo, water basketball, and inflatable volleyball, improving hand-eye coordination.
Some green toys for swimming pools are also great for kids and adults alike, such as shark nets and a fishing set. If you're looking for something different, try a game of pool bowling or pool darts.
5. Waterproof Gadgets
With technology becoming a more significant part of our lives, it's no surprise that waterproof gadgets are now available for use in the pool. You can find all sorts of devices, from phones and tablets to speakers and cameras.
Waterproof cases are also available for many different types of electronics. These gadgets can help you take your pool time to the next level and are great for all ages.
6. Floating Holders
We love eating and drinking by the pool, but it can be challenging to keep everything within reach. Floating holders are a great solution and come in all shapes and sizes. You can find a food and drink holder while there are also holders for phones. These are great for pool parties or simply lounging by the water.
7. Diving Toys
Many pool toys are meant for use in shallow water, but diving toys are designed for use in deeper sections. These can include things like diving sticks and hoops.
Many diving toys are also brightly colored to make them easier to see in the water. These are great for older kids who love to swim and dive and can provide hours of fun.
Essential Pool Accessories
In addition to pool toys, there are also a few essential accessories you'll need to make the most of your pool. They make your home pool more enjoyable and help you stay safe while swimming.
1. Pool Furniture
You don't have to lounge on the ground or in a cheap plastic chair at the pool. All sorts of child-friendly furniture options will make your time at the pool more enjoyable.
Floating chairs and loungers are great for adults, while kiddie pools and inflatable furniture are perfect for little ones. You can also find tables, umbrellas, and other accessories to make your pool area more comfortable and stylish.
2. Pool Cover
Installing a pool cover is one of the best money-saving ideas for your house. It helps to keep your pool clean and can reduce evaporation by up to 95%. This will also save you money on chemicals and water. Some pool covers also come with adjustable air chambers that can act as a solar blanket and help heat your pool.
3. Pool Safety Fence
A pool safety fence is an absolute must if you have young children. These fences create a barrier around your pool to prevent younger kids from getting in without supervision. They're also transparent, so you can still see your pool and enjoy the view.
A professional can install them for you, but if you want to fix up your home on a budget, you can also find do-it-yourself kits. To ensure safe kids around the pool, teach them swimming skills and basic pool safety rules.
4. Pool Alarms
Accidents can happen anytime, so it's important to be prepared. Pool alarms are an essential safety accessory and can alert you if someone falls into the pool. You can find all sorts of alarms, from floating alarms that go off when they sense movement to ones installed on your doors and windows, all keeping safe kids worldwide.
5. Life Jackets
If you have little kids or non-swimmers in your family, life jackets are a must. They'll help keep your loved ones safe and give you peace of mind when they're in the pool. You can find life jackets in all sizes, from infants to adults. They're also available in a variety of colors and styles.
Whatever your budget, there are plenty of great pool toys and accessories on the market. With a little bit of research, you're sure to find the perfect items to make your pool time more enjoyable.
Pools are a great way to beat the heat, but they can also be a lot of work. Always be sure to follow basic pool safety rules, including never swimming alone and keeping an eye on children at all times. With the right precautions, your family can enjoy a safe and fun summer season.